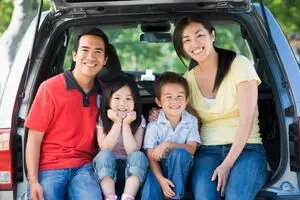 Psychotherapy that encourages growth and helps you to improve and sustain positive relationships. At Counseling Services Direct for Marriage and Family Therapy we emphasize the importance of personal growth and healthy relationships, and provide you with a supportive environment to move forward and improve your life. Consider the following questions:
Do you want to stop struggling?
Do you want to learn techniques to increase happiness?
Do you want to learn skills to improve your relationships?
Did you say yes to any of the previous questions
:
We can help you increase your understanding of the problems you are having and provide you with immediate solutions. If you are having difficulties in your personal or interpersonal relationships and this is causing you to suffer from anxiety, depression, anger, and other feelings that are interfering with your daily functioning and stability, then call and you can start immediately and get the help you need. Whether you are single or if you are part of a marriage or family getting the appropriate guidance and counseling can help you to resolve conflicts. You will be encouraged to learn skills, strategies, and techniques to build trust, warmth, connection, communication, understanding, and empathy into your life and relationships.


Does Counseling really help to address my problems:

Counseling is very effective and can help you to begin to a have a sense of understanding in your life and relationships. Sometimes circumstances cause you to feel isolated or estranged from important bonds, and this often leads to anxiety, depression, low self esteem, and other feelings of unease. One of the several goals in the therapy is to bring about changes that encourage connection back into your life. The counseling will help you to regain a deep sense of awareness and understanding and assist you in addressing your thoughts, feelings, and behaviors. The therapeutic space will provide you with guidance, insight, and tools to work through your problems.

Stop struggling, increase happiness and improve your relationships:

Whether you are having problems individually, in your marriage, or within your family, the therapy can help you to alleviate these difficulties and provide a safe environment were you can learn how to feel more comfortable and stop struggling, increase happiness, and experience increased satisfaction in all of your relationships. We willl help you move toward healthy changes and cultivate a resource of tools to help you to make significant improvements in your life. Individual, marriage, and family therapy services will help to increase your overall sense of personal and relationship wellness.